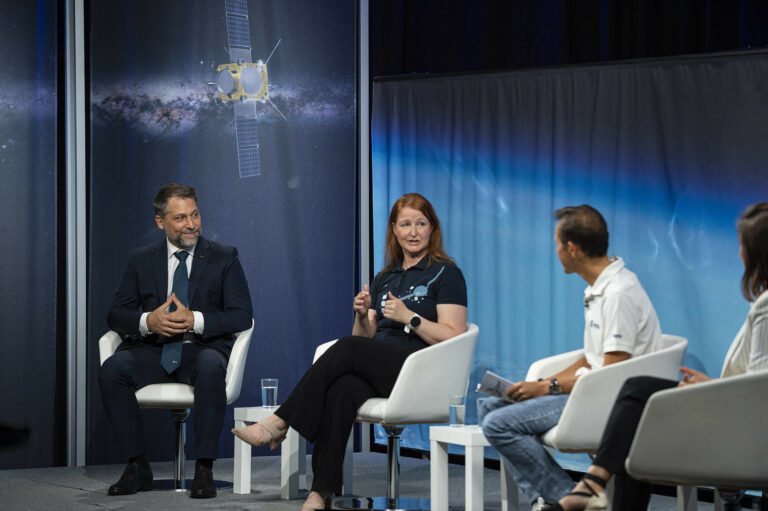 NEO-MAPP experts are back for the first in two years in-person Asteroid Day LIVE 2022!  Asteroid Day LIVE is the only broadcast dedicated to educating the public about asteroid science, research, missions and the emerging new-space economy.
This year's  programme consisted of seven panels that cover the entire range of asteroid science and research. NEO-MAPP Team made a fantastic contribution to Asteroid Day LIVE 2022 both as moderators and panellists.
The Origin of the Solar System
What secrets can asteroids reveal about cataclysmic details of planet formation? Watch  Patrick Michel, NEO-MAPP's Project Coordinator, explain how asteroids can shed light on the formation of our Solar System. In this panel he explains their role in the creation of life on Earth.
Asteroid Characterization 
What asteroids really are and what are they made of? What would happen if a spacecraft landed on them? Naomi Murdoch, a NEO-MAPP Team Leader and member of the Steering Committee,  talks about why understanding asteroid physical properties, composition and behaviour is the key to success of the future missions. Watch Asteroid Characterization Panel to find out more.
Defence and Mitigation
With the DART mission set to make contact with Dimorphos this fall, this year's Defence and Mitigation panel was particularly interesting. Hosted by Patrick Michel, its panellists included NEO-MAPP advisory board member and Hera PI Ian Carnelli, University of Bern researcher Sabina Raducan and Hera Product Assurance and Safety manager Heli Greus. Watch this panel to learn more about the latest research and what's anticipated from these historic missions.